Quality takes root in the vineyard: To produce a great wine, we must first acquire the pride of a rich and balanced, perfectly ripe grape.

Christophe VINCENT - Vineyard manager
The Vineyard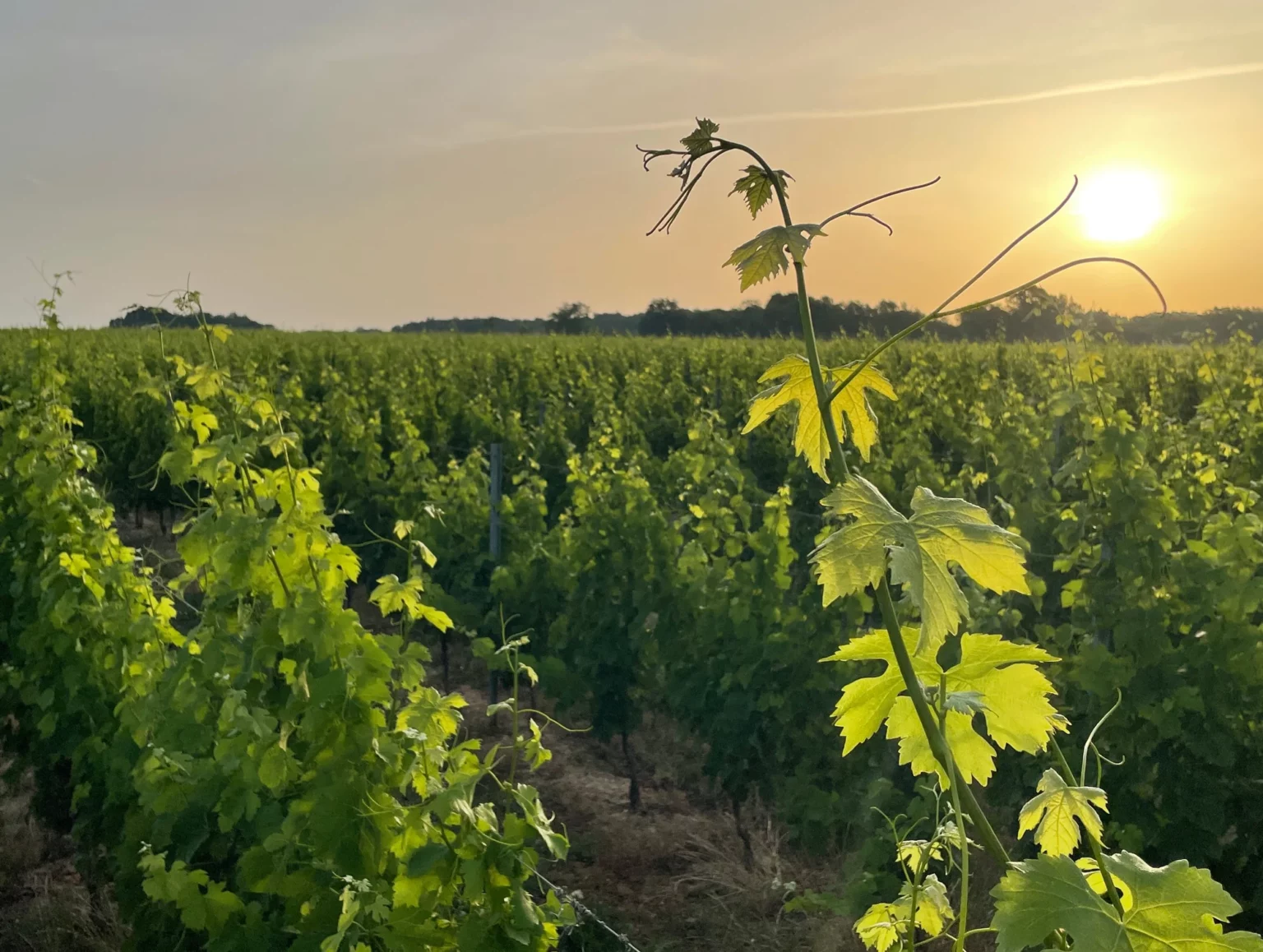 From "Grand Barrail", your gaze is lost in this ocean of 400,000 vines, where each receives more than 30 meticulous techniques done by hand throughout the year. After having undergone restructuration since 2000, the vineyard was expanded to include new quality terroirs in 2004, 2012 and 2016. Guided by the nature of the soils, the topography of the plots and their exposure, the mix of vines includes 88 ha of red grape varieties and 14 ha of white grape varieties.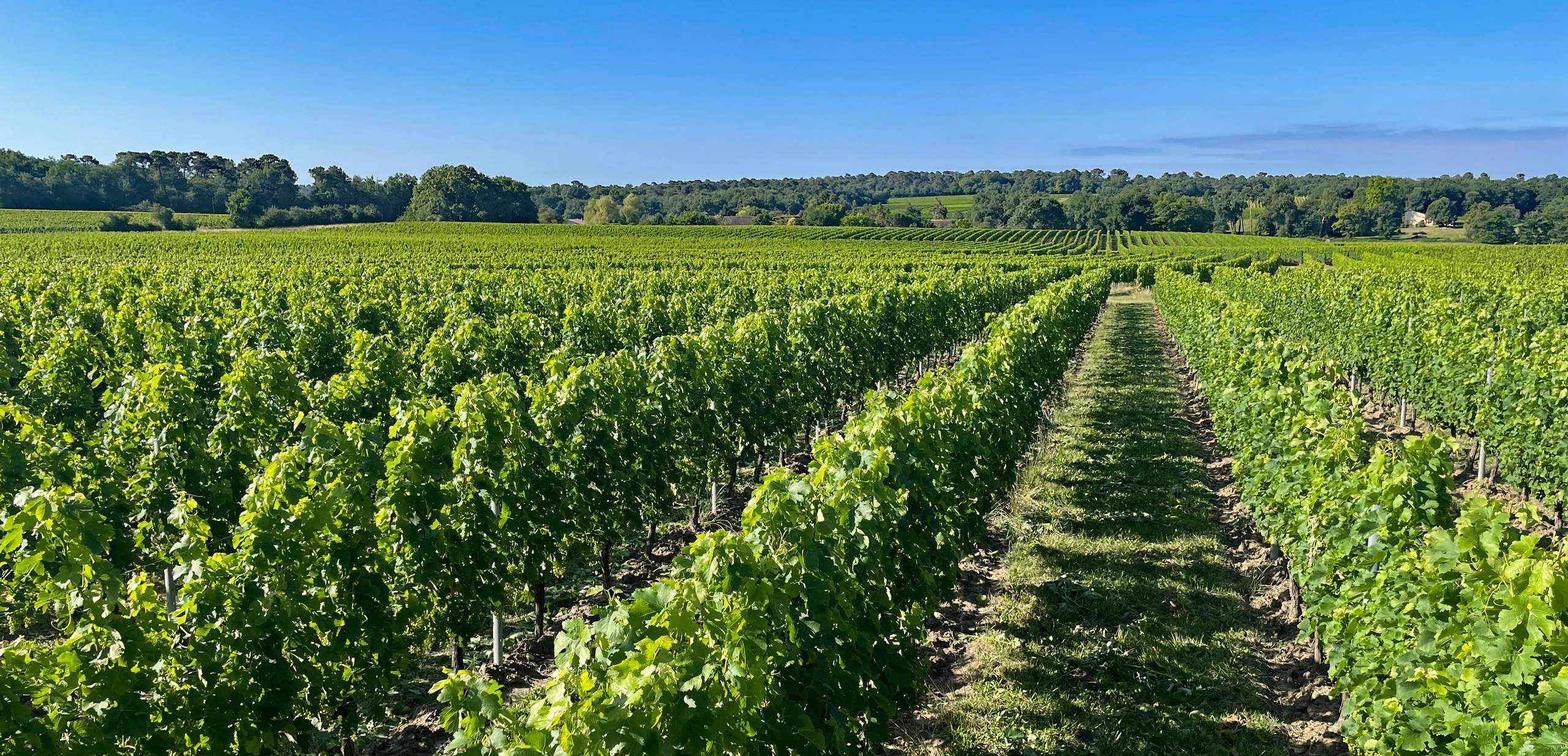 Area
The vineyard occupies 102 planted ha spread over 26 plots.
Mix of vines
Red grape varieties
66% Merlot, 22% Cabernet Sauvignon, 6% Cabernet Franc, 4% Malbec and 2% Petit Verdot
White grape varieties
80% Sauvignon Blanc, 7% Sauvignon Gris, 13% Semillon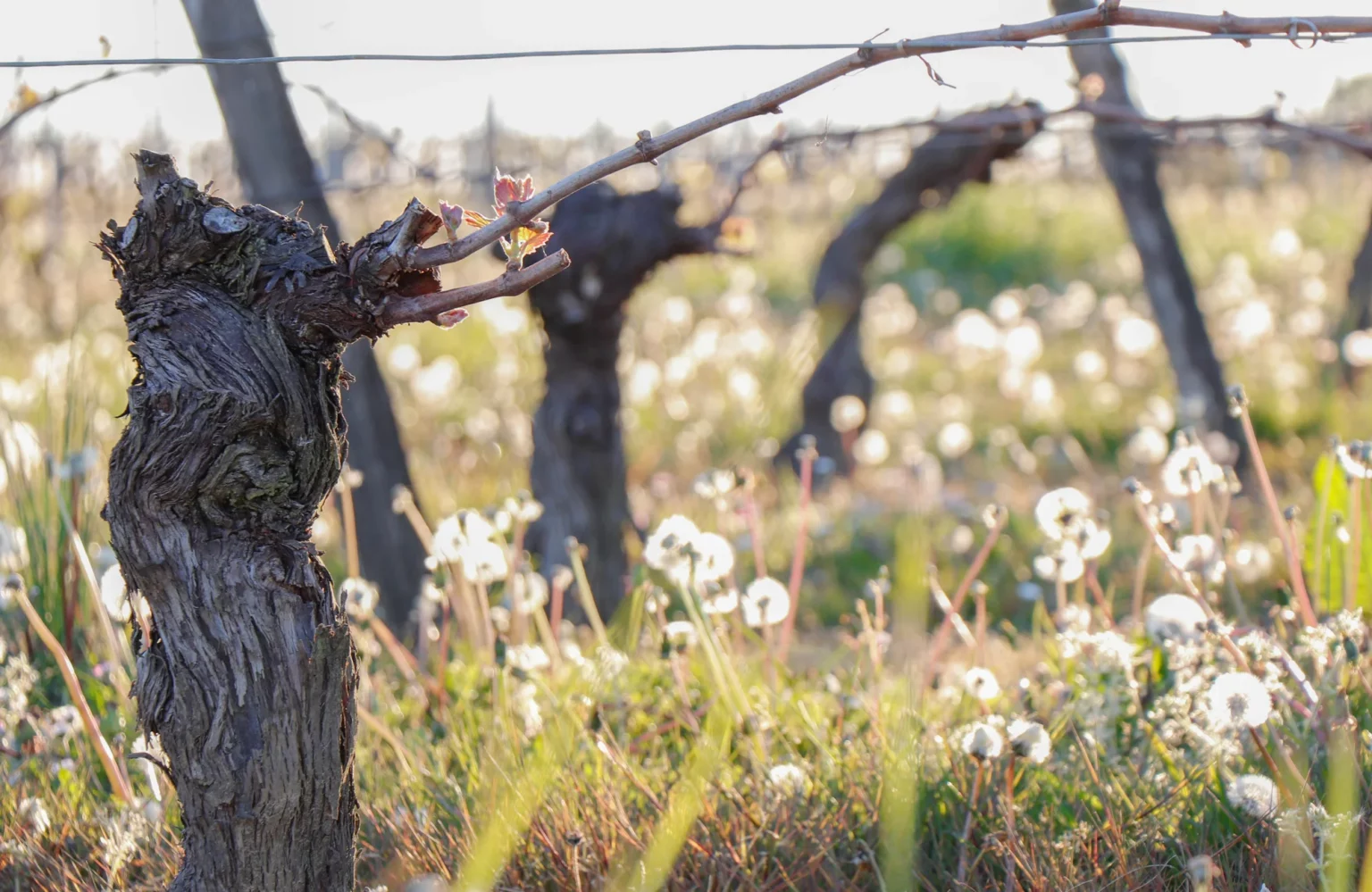 Pride

in management

Each terroir possesses a specific potential for ripening grapes, understanding which is essential for obtaining quality grape bunches. At LAMOTHE-VINCENT, we remain convinced that the soil balance is the key factor in its management. We accompany this balancing act with a Guyot pruning that is respectful of sap flow. As a precise technique done by hand, this soft pruning increases the longevity of the vines, reduces the risk of wood disease, and homogenizes the number of grapes on each vine. Next comes ebourgeonnage (removal of buds and shoots) and epamprage (the removal of shoots that appear in old wood). Finally, grapes can be removed if necessary before the veraison (a technique called "green harvest"). This will allow for the optimum yield of ripe fruit that a particular terroir can offer.
The grape bunch
microclimate
As the source of photosynthesis, a wide and aerated leaf surface palissage (trellising) allows for more exposure to the sun and enables an optimum planting density of 4000 to 4500 vines/ha. These are the two combined factors that will achieve the ideal ratio of 1.5 m² to 2 m² of leaves per kg of grapes which is necessary for grape bunches to fully ripen. In addition, effeuillage (removing the leaves that cover the side of the grapes that receives the rising sun) favors ventilation and thus a dry microclimate. The morning heat that results from this gives us riper and more concentrated grape bunches, all the while letting us skip treatments that fight against botrytis cinerea (which are banned from our practices).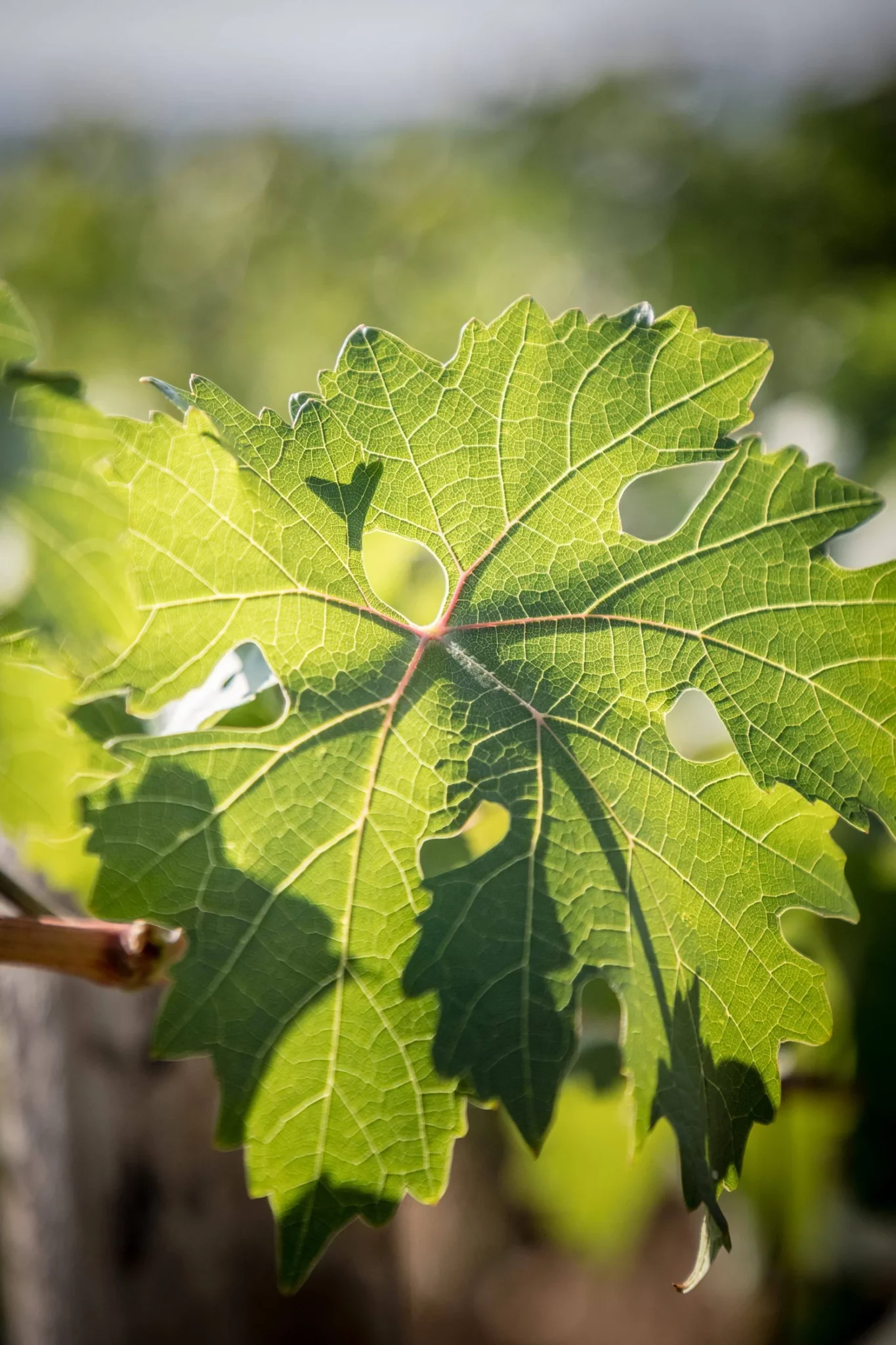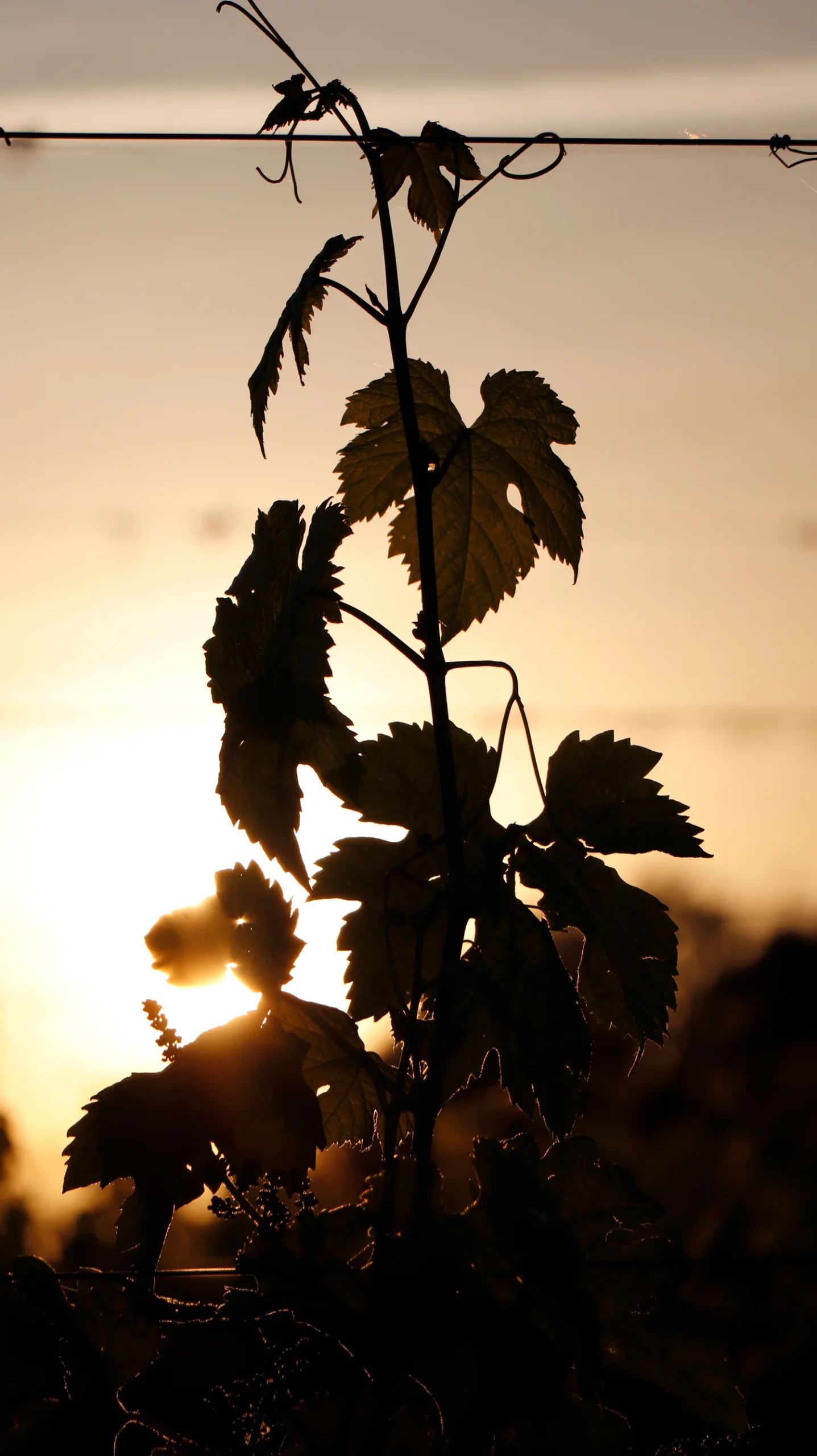 The guardians

of techniques done by hand

All this is only possible thanks to Christophe and the passionate, attentive, and experienced women and men who, as heirs of ancestral techniques done by hand, disseminate this savoir-faire to "their vines" every day. Blame it on family values! They do extremely high-quality work. Rigor, attention to detail, mastery of practices, meticulousness, patience and humility are employed in pursuit of one single objective: make LAMOTHE-VINCENT a signature wine. This is not an easy task: these winegrowers walk at least 1500 km per year, confronting all sorts of climatic conditions; but they don't regret their choice to work in the "open air"!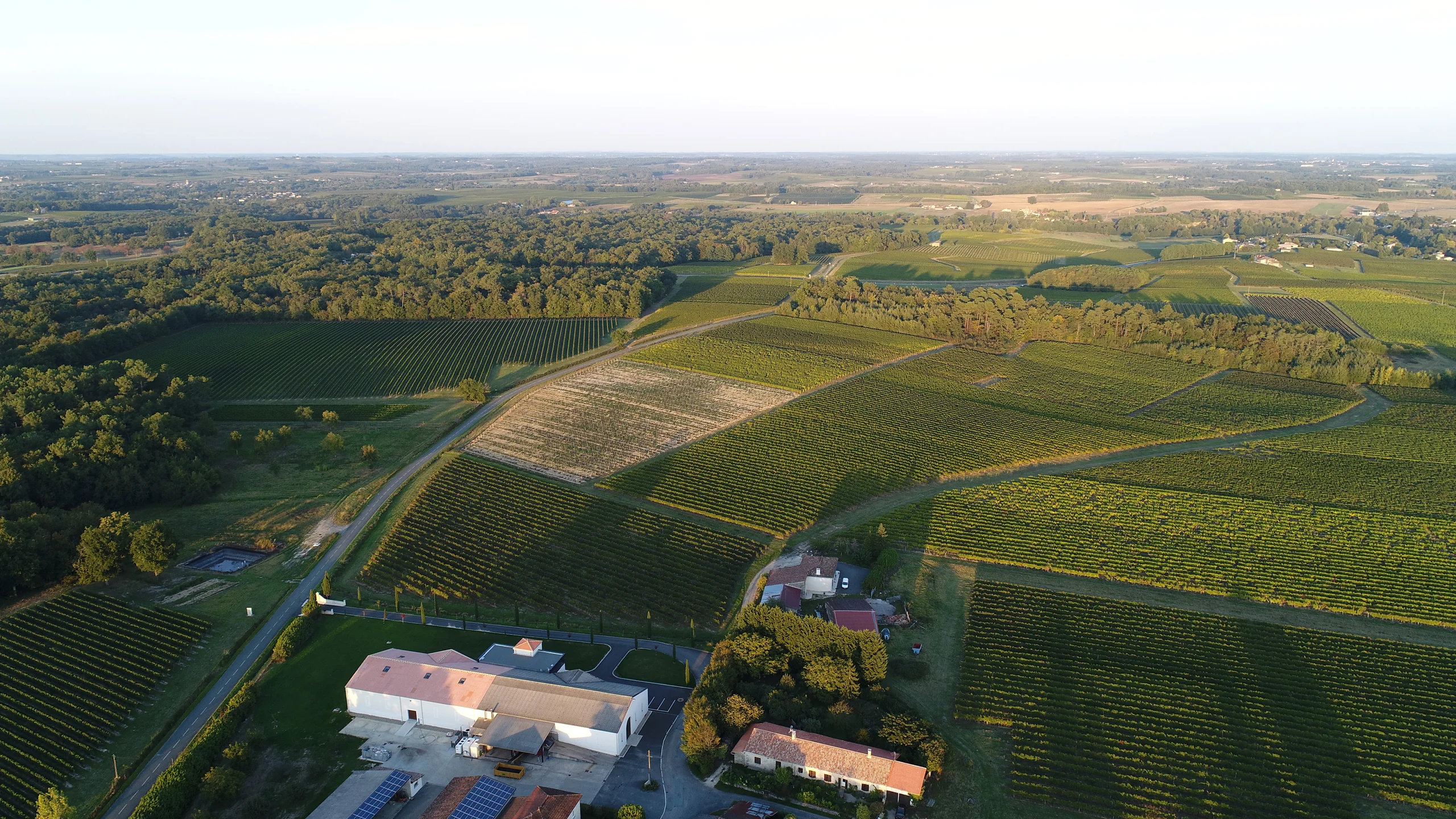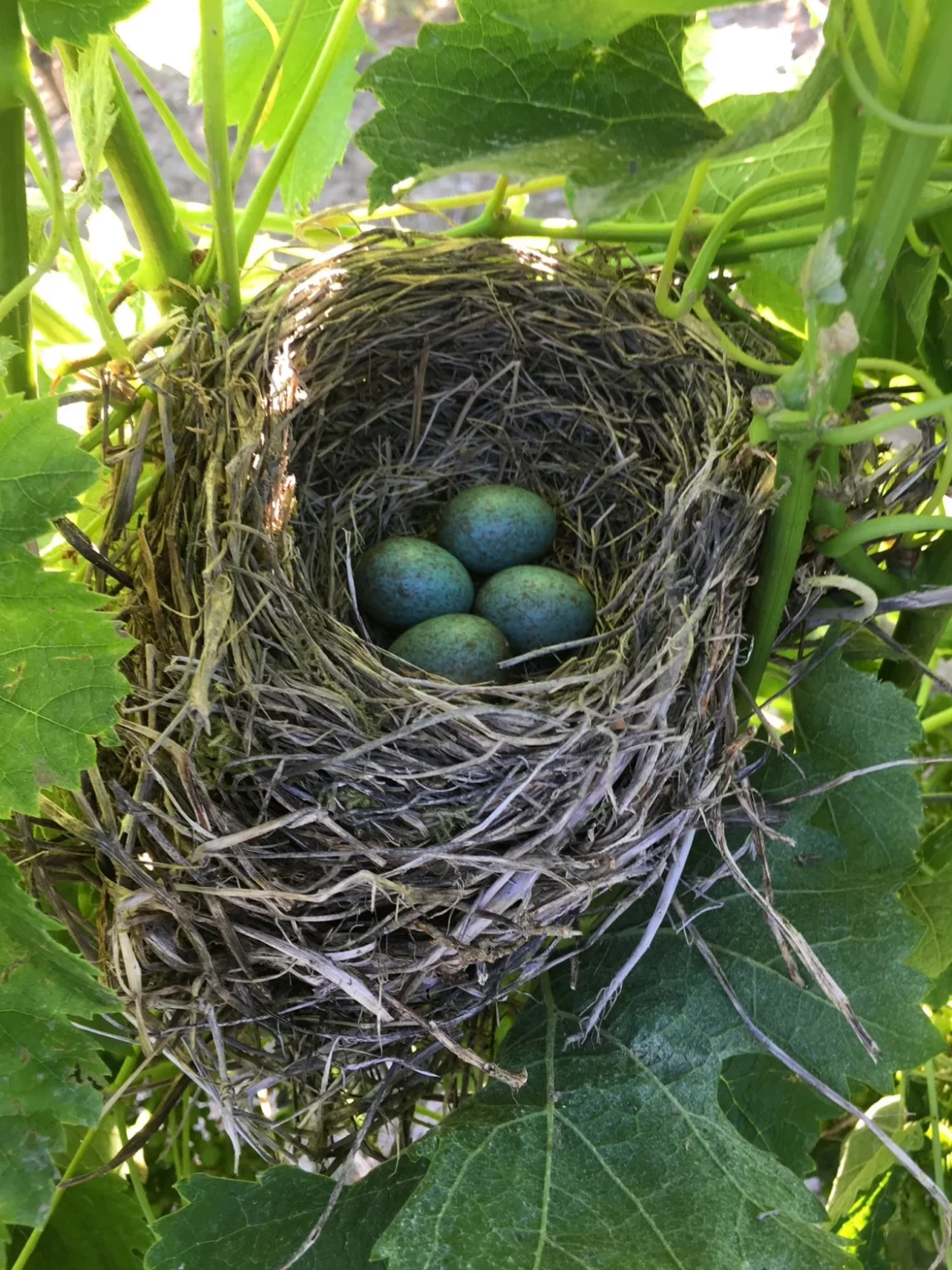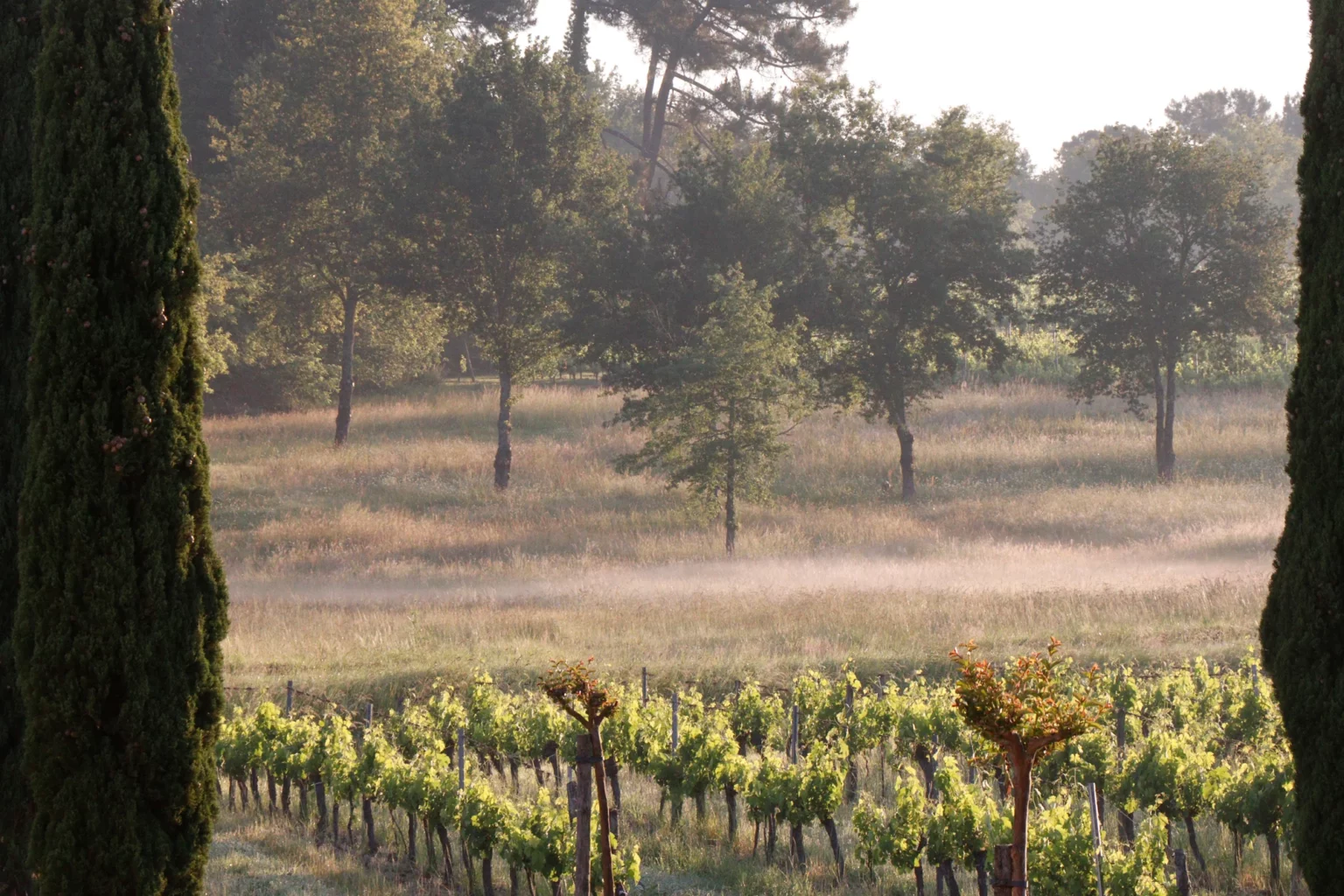 As an example, conserving biodiversity involves the usage of "rest areas" for plants, animals and insects both inside and outside of vineyards. This can include prairies, isolated trees, natural hedges and forests that we maintain and develop without profit in mind, as well as virgin alleys and corridors within the vineyard free of cultivation. Filled with complex life, this represents 30% of the estate's area.
Respecting
biodiversity

and the

environment

Among the French wine regions, Entre-Deux-Mers can pride itself for hosting a rich biodiversity: oak, pine and hornbeam roots play host to earthworms, springtails and mycorrhiza. Flourishing prairies host green orchis, muscari and pink garlic grazed upon by deers, bats and boars. 

As with any human activity, vine growing certainly influences its environment. However, the elaboration of a product as noble as wine owes it to itself to limit its impact on biodiversity and climate as much as possible. How to achieve these 2 objectives remains one of Christophe's primary concerns, as demonstrated by the "High Environmental Value Farm" certification the estate obtained in 2013. This is the highest French agro-ecological certification and attests to our environmental performance in 3 areas: biodiversity, phytoprotection and fertilization.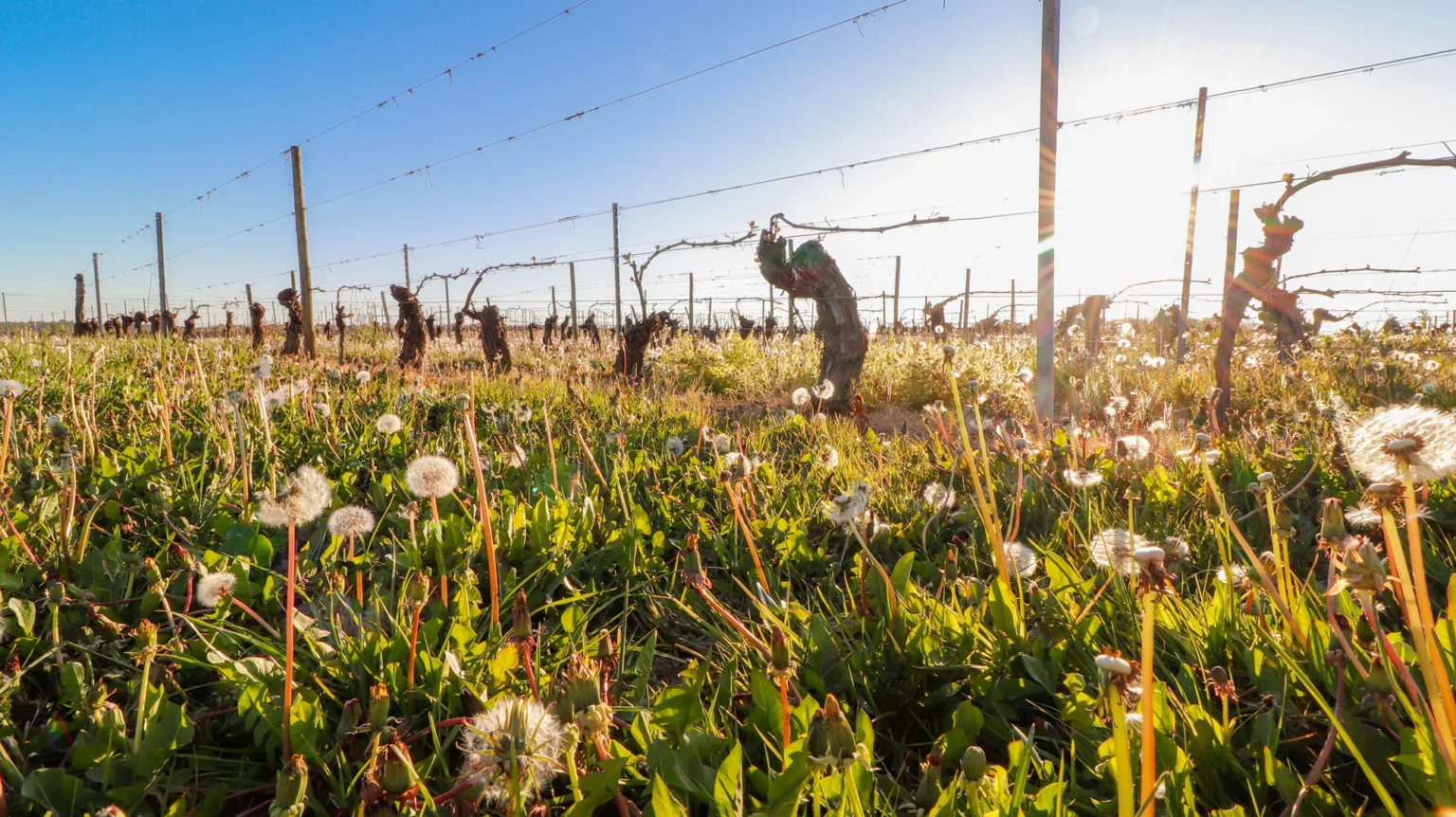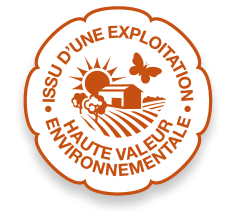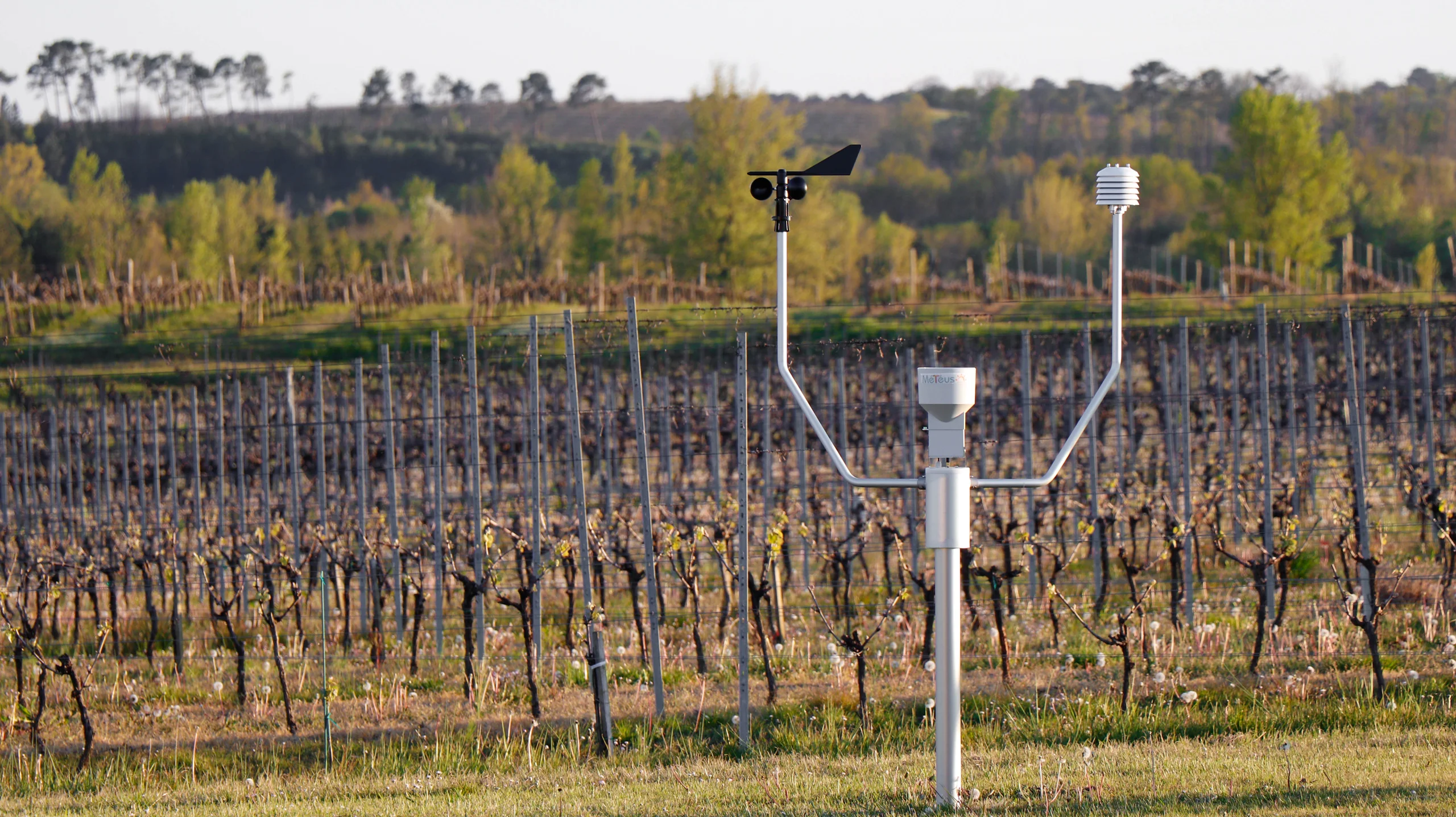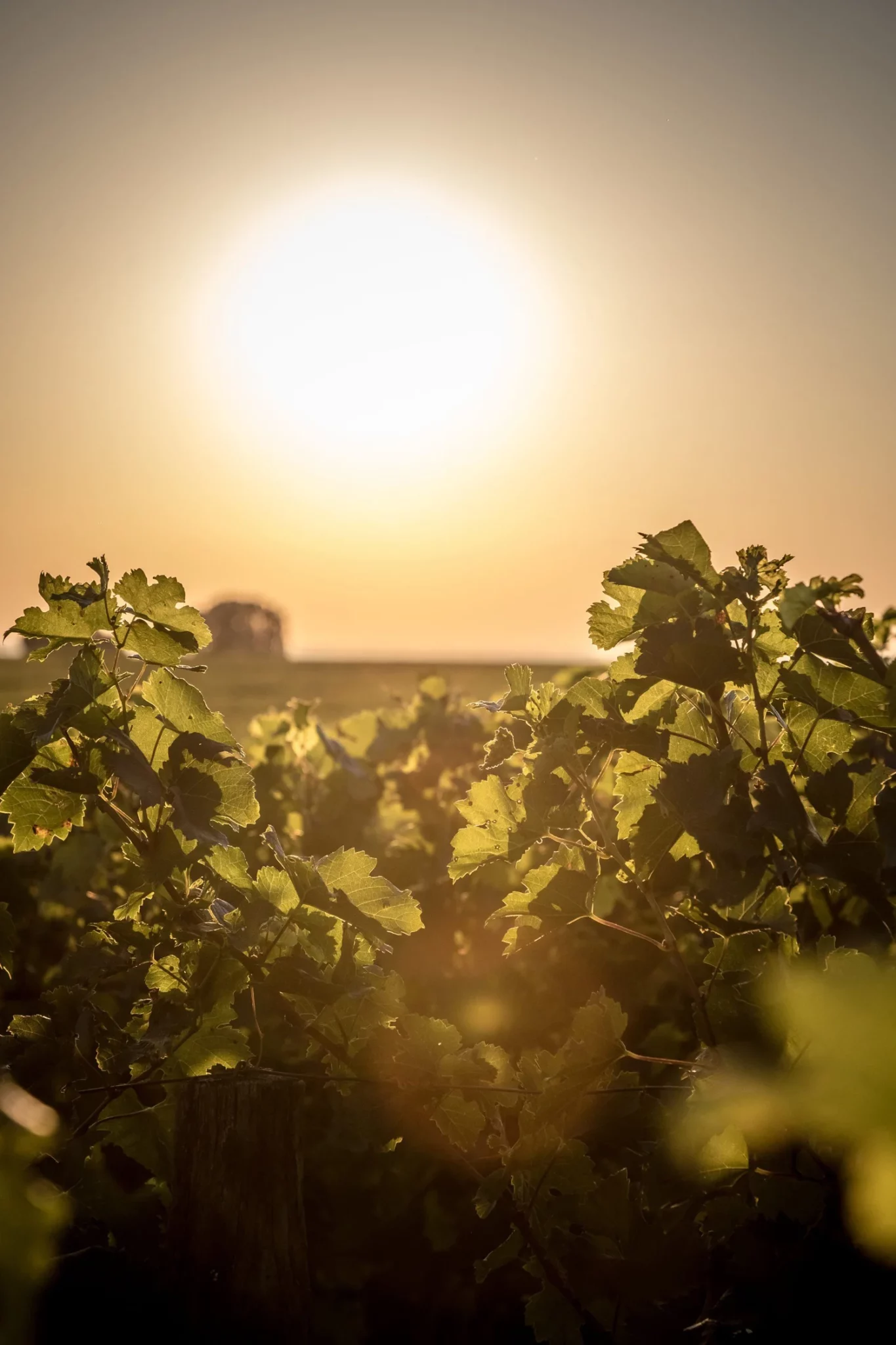 Beyond trends, a
personalized approach
Going beyond the requirements for certification, we complete this process via an overall approach to environmental stewardship that is imbued with the farmer common sense we have inherited over generations. Why? Because over the years, seeing simplistic trends and visions come and go, we have developed our own philosophy: at LAMOTHE-VINCENT, the vineyard is managed in keeping with demanding farming practices that stem from well thought out viticulture interspersed with innovations: They guarantee healthy wines and a preserved environment without forcing winegrowers to experience the pain of their ancestors.
As such, mineral fertilizers that take a lot of energy to produce and are absorbed too quickly by the plant were replaced by organic composted manures. Vine disease modeling with data from our 3 weather stations (one per site) lets us refine our vine health assurance procedures, 50% of which involve biological control products (copper, sulfur) while the remaining 50% solely employ substitutes with a non-aggressive eco-toxicological profile. The increased resistance of the latter lets us reduce the frequency of application of products, thus limiting greenhouse gas emissions and the use of fossil fuels for tractors. This also lets us avoid soil compacting and copper pollution. Additionally, the use of deionized or collected rainwater lets us reduce the amount of product applied.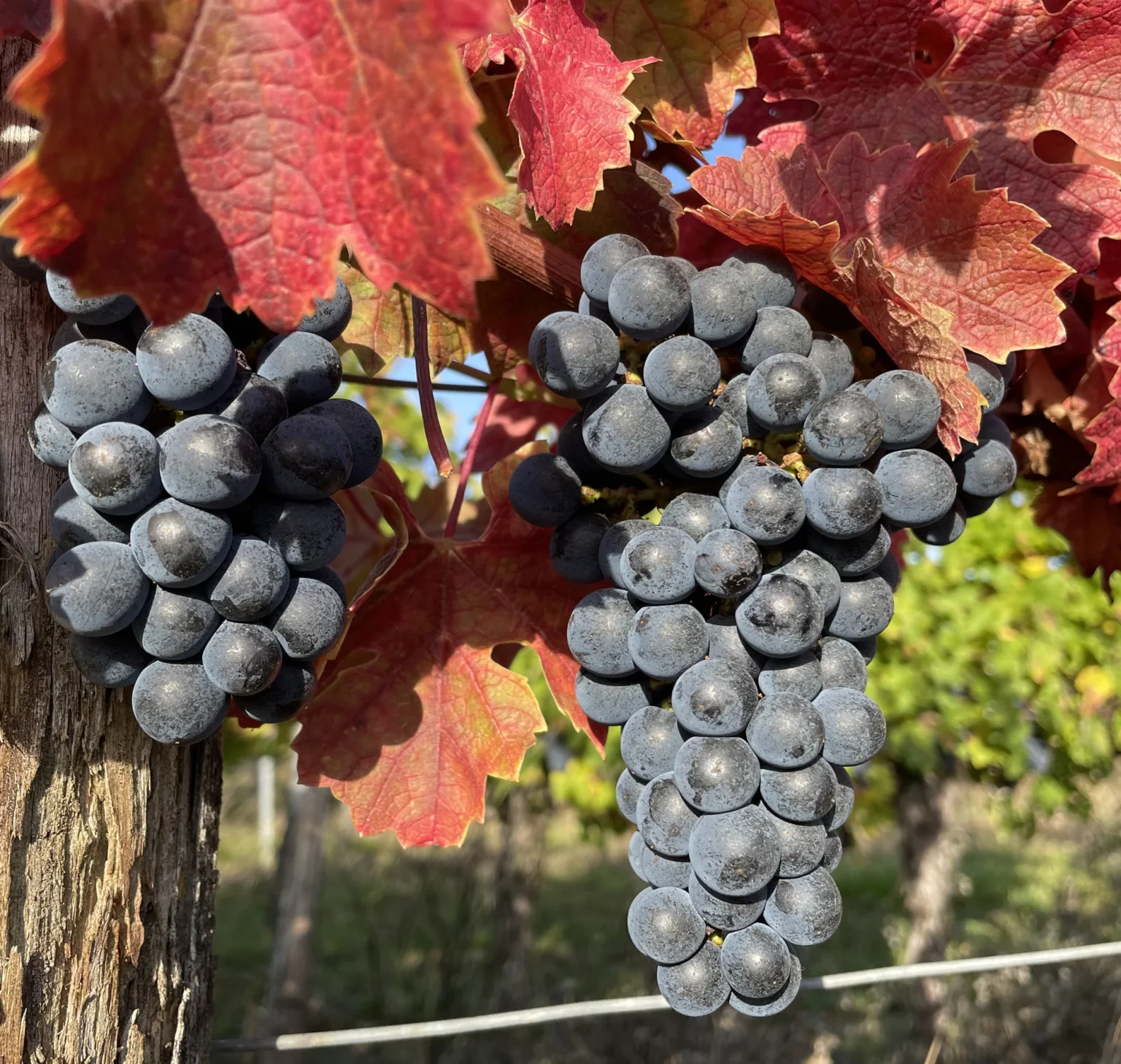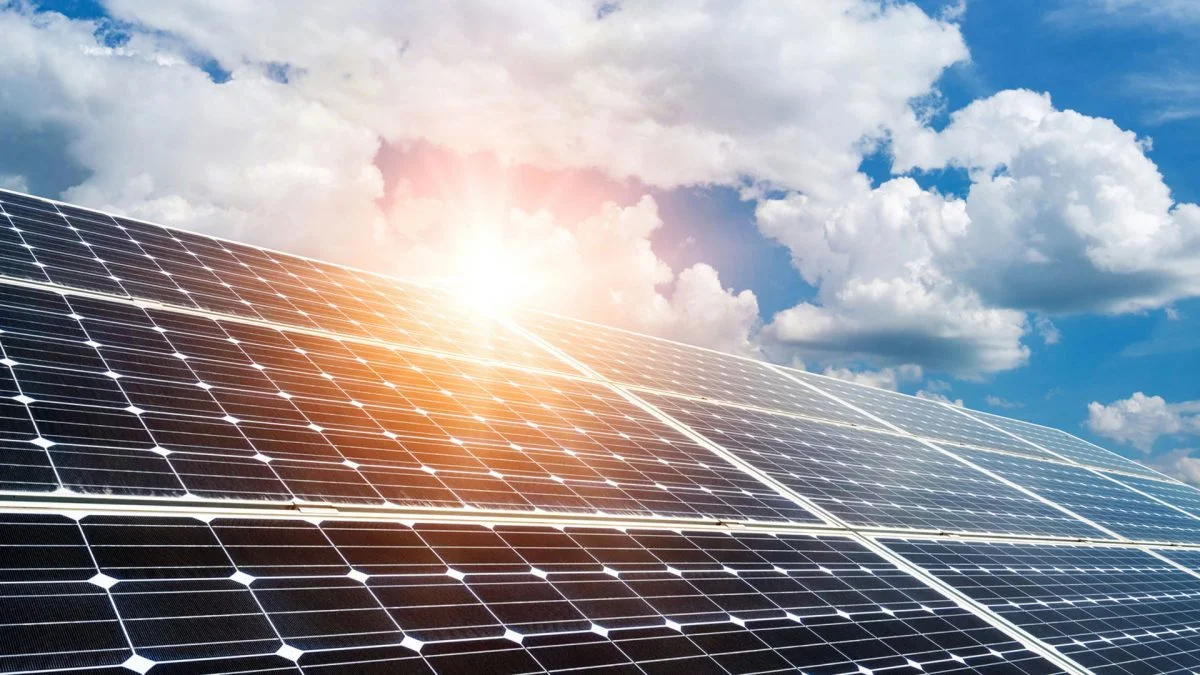 We seek a
compromise

between climate protection and respect for the soil.

Along the same lines, we experiment with new mechanical weeding methods striving for a compromise between protecting the climate (which is linked to the number of mechanical passes) and respect for soils. At our effluent station, we collect and decontaminate all emanations from wine cellars and vine cultivation. We constantly improve the selective sorting of our different recyclable wastes, while waste that is not recycled is destroyed using the least greenhouse gas emitting sectors. Finally, since 2010, 400 m² of solar panels have produced 50% of our electricity, offering a precious source of renewable energy.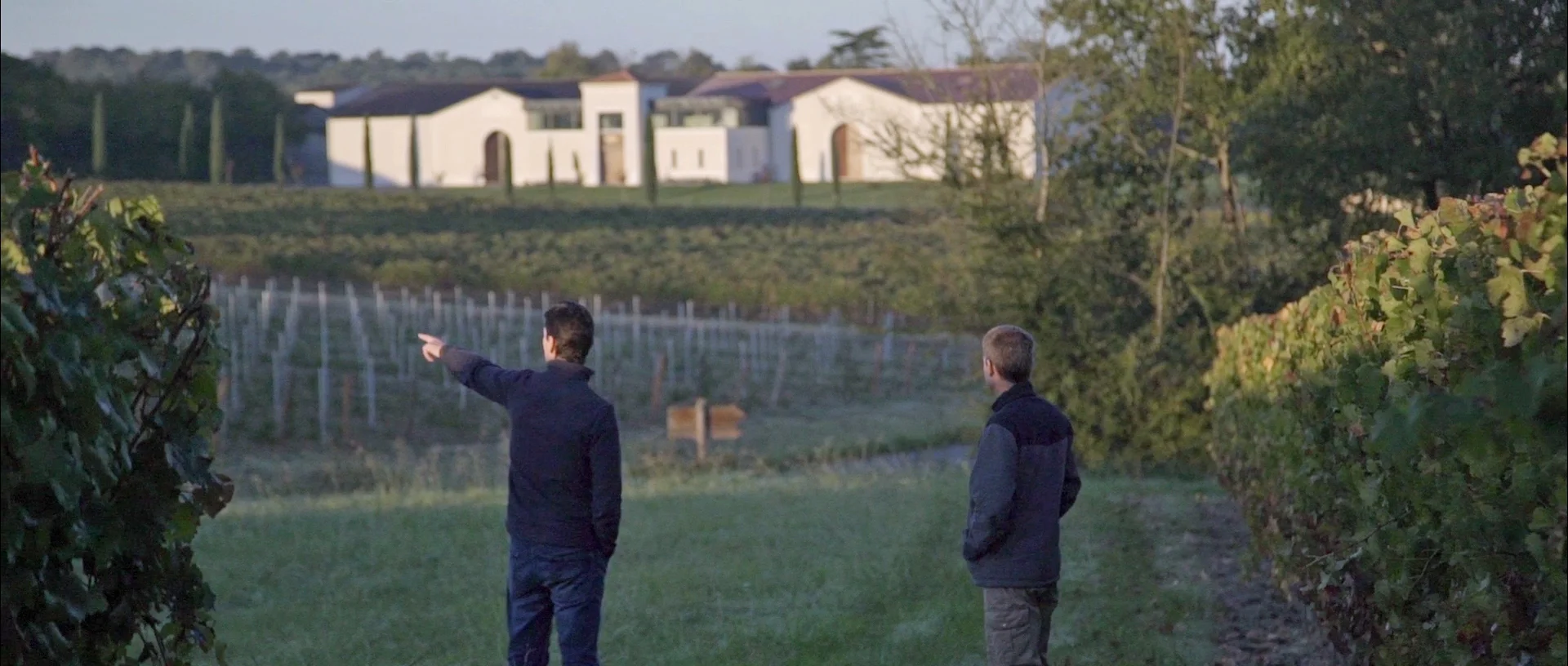 Soil life
Living in nature means humbly understanding the world: never seek to tame it, but rather accompany and respect it. For this reason we galvanize the biological and microbiological life of our soils by privileging mycorrhiza and earthworms. Consequently, full natural grassing is favored: The only guarantor of rich and stable life both within and on the soil. Work between rows is only done when necessary to favor mineralization and aeration. The implementation of compost and the sowing of green manure contribute to the success of this process. Our purpose is to disturb the vine's equilibrium as little as possible. The principle is therefore to have a living soil produce healthier vines that require fewer external additives and let us produce authentic wines.