Our different plots, each with its own unique personality, are musical notes from which we compose our different wines. During assemblages, all our decisions are guided by the senses in order to beget elegant wines whose quality and expression reveal the immanence and the character of the places of origin, the uniqueness of the vintage and (what a crazy hope!) The talent of the winemaker. Each deserves its unique soul (others will say style), with its aromatic identity, balance and ambition. However, all seek a unique objective: 
To kindle emotion and pleasure…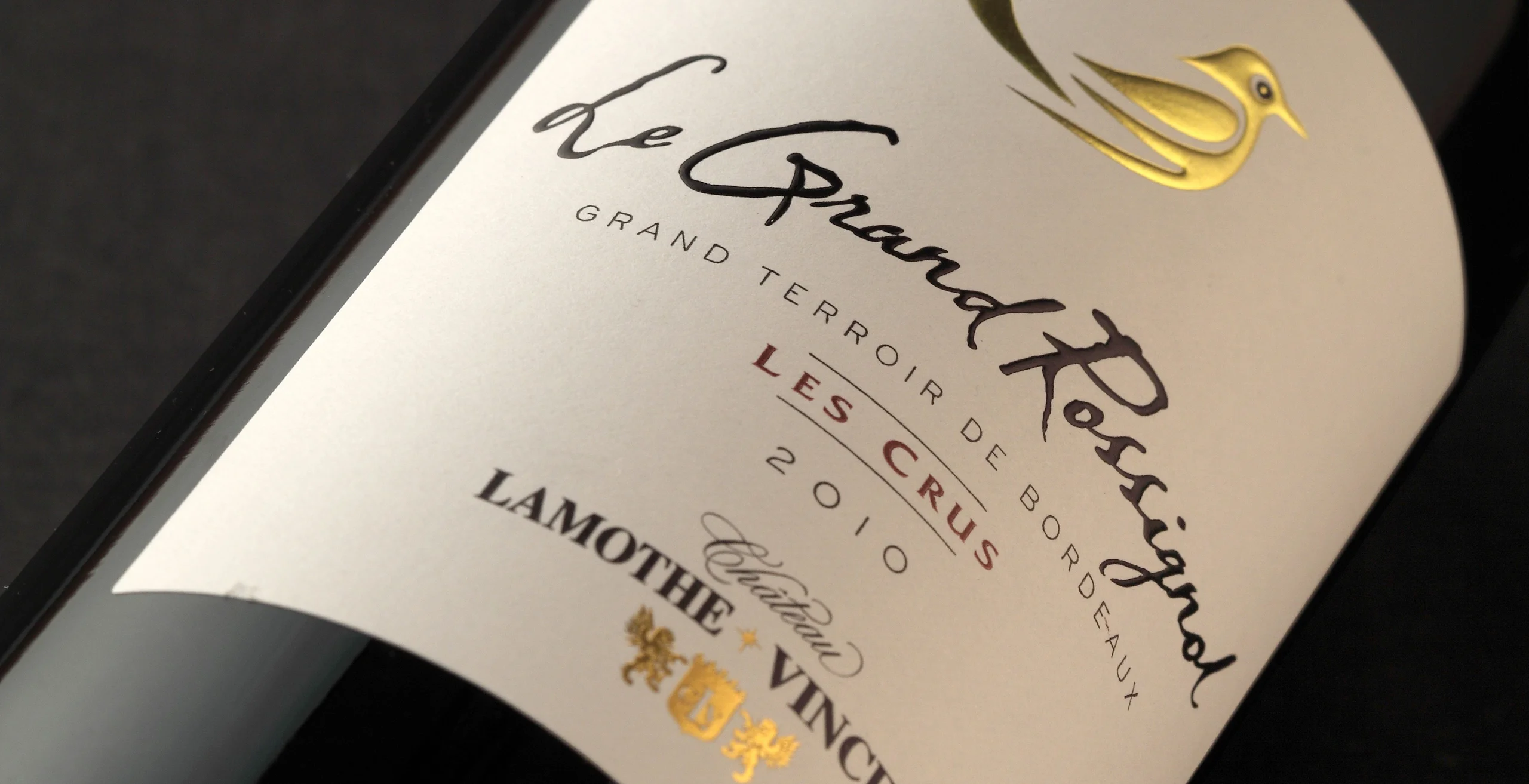 Château Lamothe-Vincent
The Cru
Le Grand Rossignol
Bordeaux is renowned worldwide for its exceptional terroirs, some of which were discovered early on and benefited from the famous rankings… Others weren't so lucky. These gems, hidden or isolated, required more time and the passion of winemakers to be revealed, especially in the "forgotten" area known as Entre-Deux-Mers. "Le Grand Rossignol" is one of them. With their unique swelling nature, the highly clayey soils of this spot perfectly regulate vine water supply, generating naturally low yields and a moderate to high water constraint that favors highly expressive wines. As a result, they transcend grape varieties and produce a vin de garde, pure expression of a rare terroir which, despite its obvious power, will never lack balance and elegance. Cherished and raised with as much care as a Grand Cru, this is the first in series of wines destined to expand: "Champ de Mariotte", "Mathelot" and "La Pradasse", refine their style…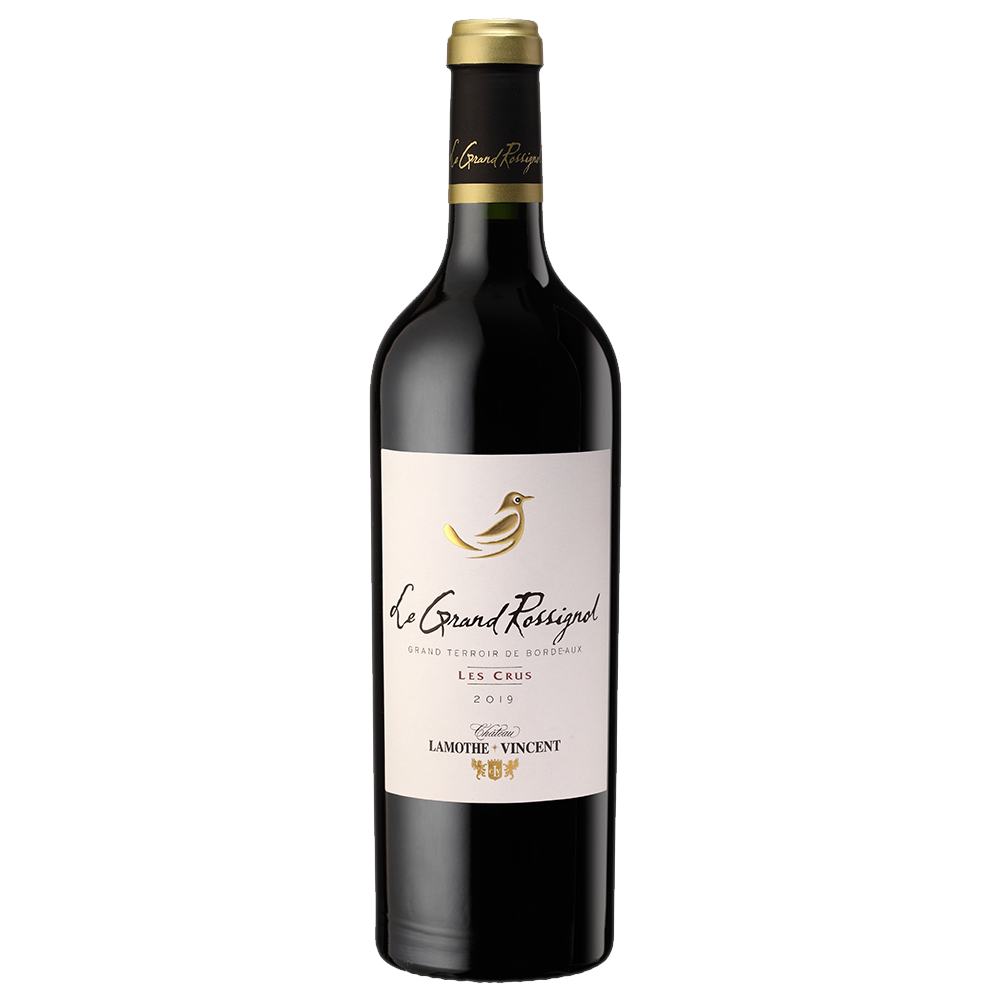 Our grands vins
The Heritage
Here are the estate's Grands Vins, Heritage signed. They reveal the potential of our swelling clays and limestone outcrops terroirs, when we offer them the aging in oak barrels they deserve, as heirs of Bordeaux Grands Crus tradition. They embody our desire to create dense, complex and elegant wines, true embodiment of the work of excellence carried out on our best plots. For all you Great wines lovers, here is a hidden gem of the Bordeaux hierarchy!
Red
White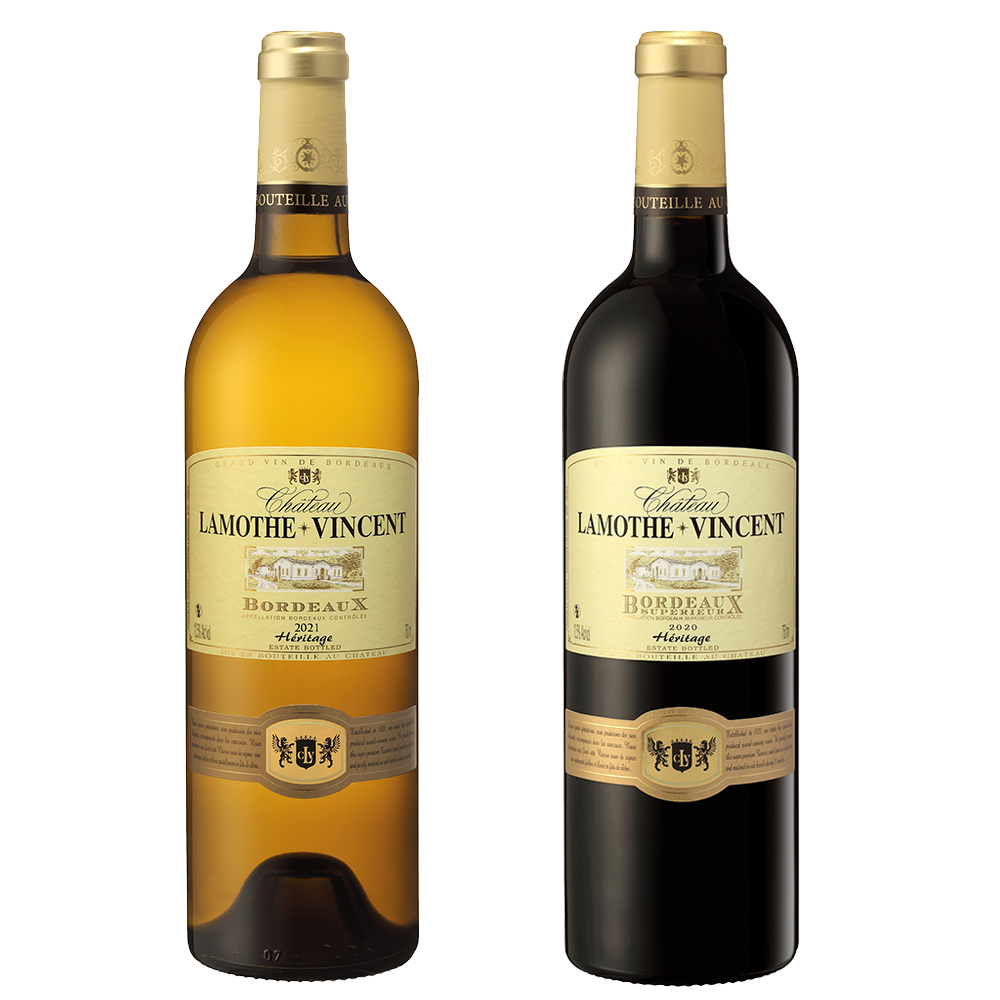 The unconventional
Libertae
We have a dream: Create a fine wine capable of withstanding the test of time thanks to its strength and natural balance alone. Freed from Sulfites. We have a desire: Revealing a pure and original fruit side of Cabernet Sauvignon, its main grape variety. Only armed with meticulous care and the demanding selection of its plots, this wine found the path to its true nature: It embodies a natural fruit and power, tempered by a singular voluptuousness.
Red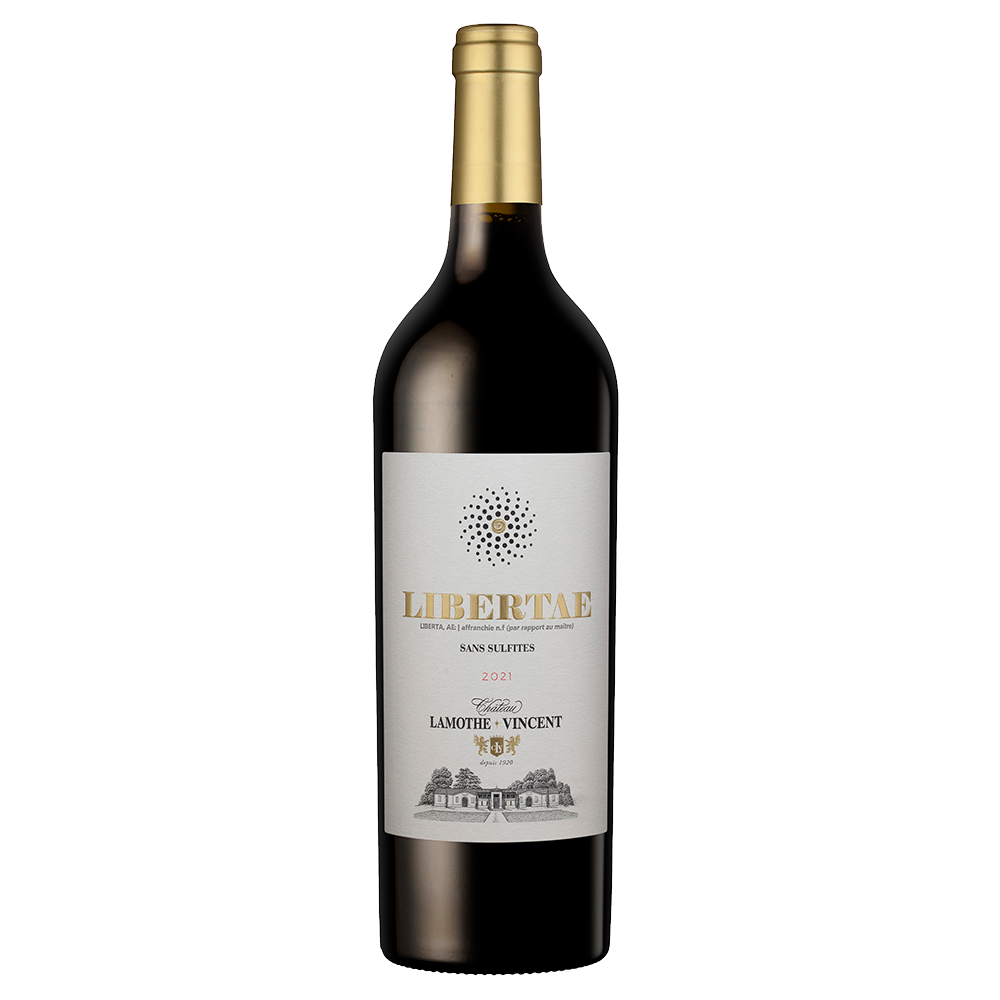 The eccentric
Intense
Just the once will not hurt: Flush out the Bordeaux originality! Relying more on exuberance, this (very modern) wine intends to provoke an intense and immediate pleasure. The concentration is not limited to flavors; It can be found both in depth and complexity of a body derived from the strong clays of the estate, and/or in the earthy tension contributed by the starfish limestone.
Red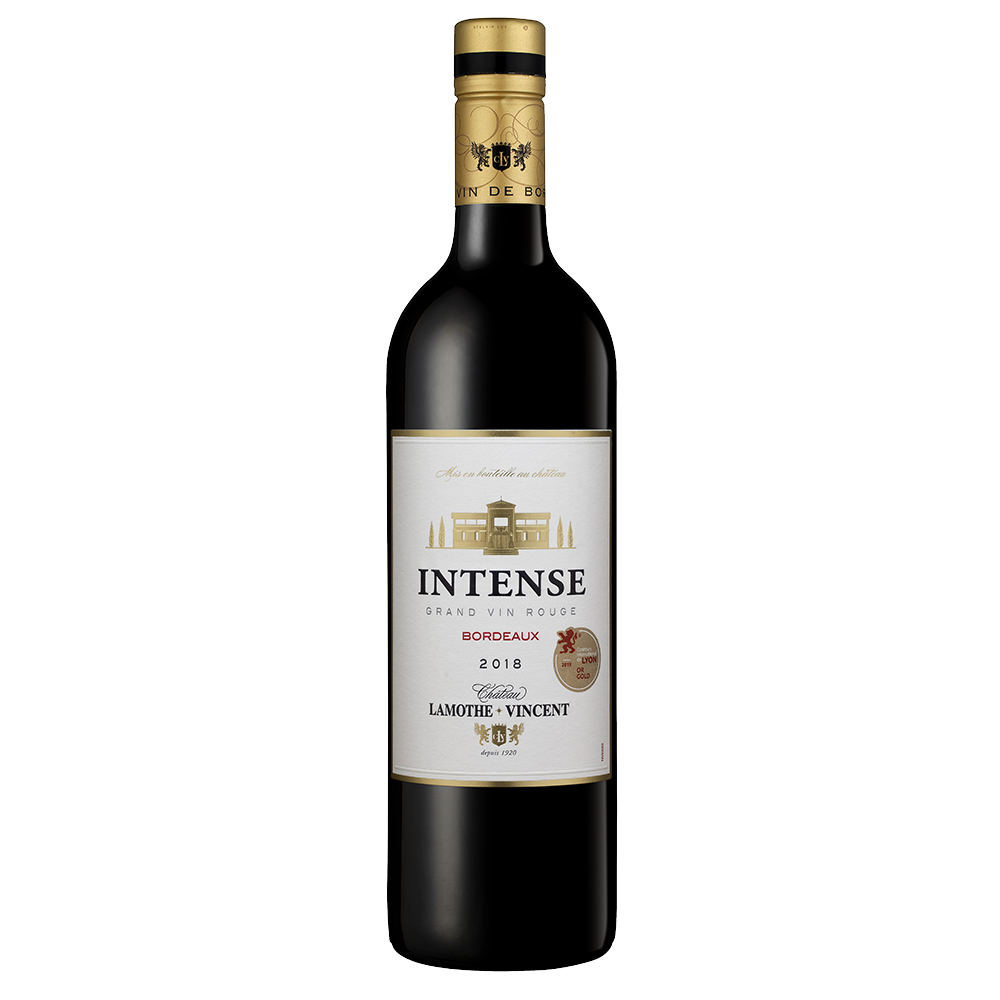 Back to origins
The Reserves
Being given the same care as flagship wines, Reserve wines offer a charming style and a fleshy body. Their fruit is dense and flavorful, while the undoubted complexity and aftertaste make them unquestioned Bordeaux signature wines, above and beyond their regional appellation standards. As a result, they have been among the most nominated and awarded wines of their category for over 20 years.
Red
White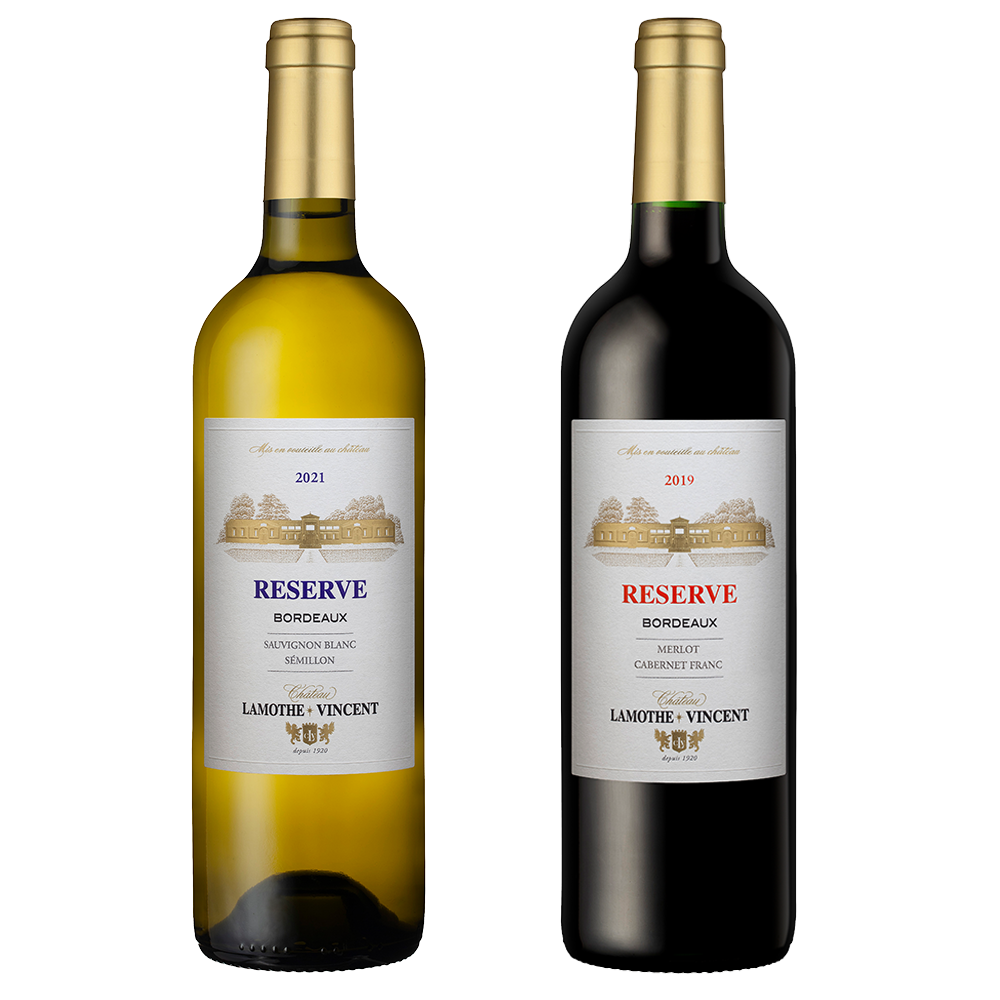 L'ouverture
The Rose
An emblematic Rosé: Here we have the Best in Show French Rose wine trophy winner at the 2015 French International Wine Challenge! Fiendishly enjoyable and well-crafted, this wine appeals for greediness thanks to its delicious balance, a combination of fresh, delicate floral notes and dominant fruity taste. Its assertive character is perfect at table: Definitely a wine for gastronomy which plays on density and shows depth with a real body. All the pieces fit together to craft "THE" Bordeaux Rosé.
Rosé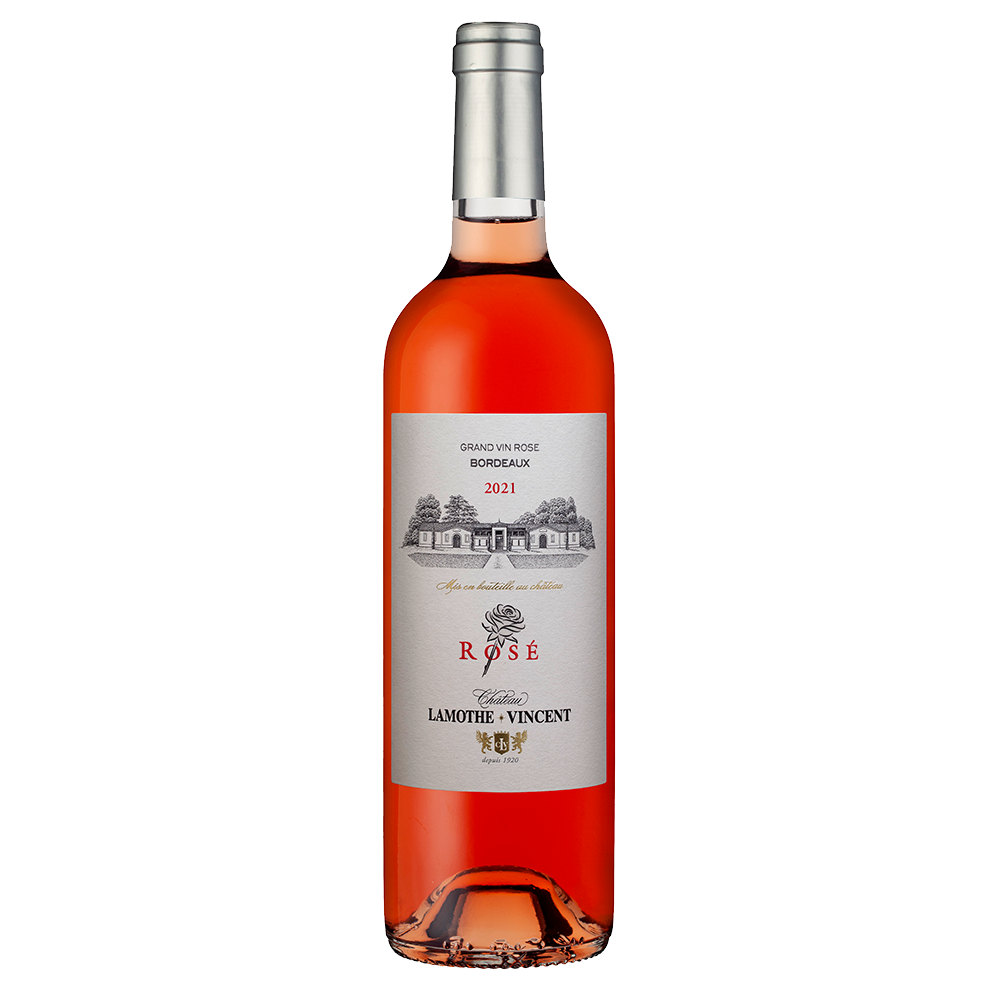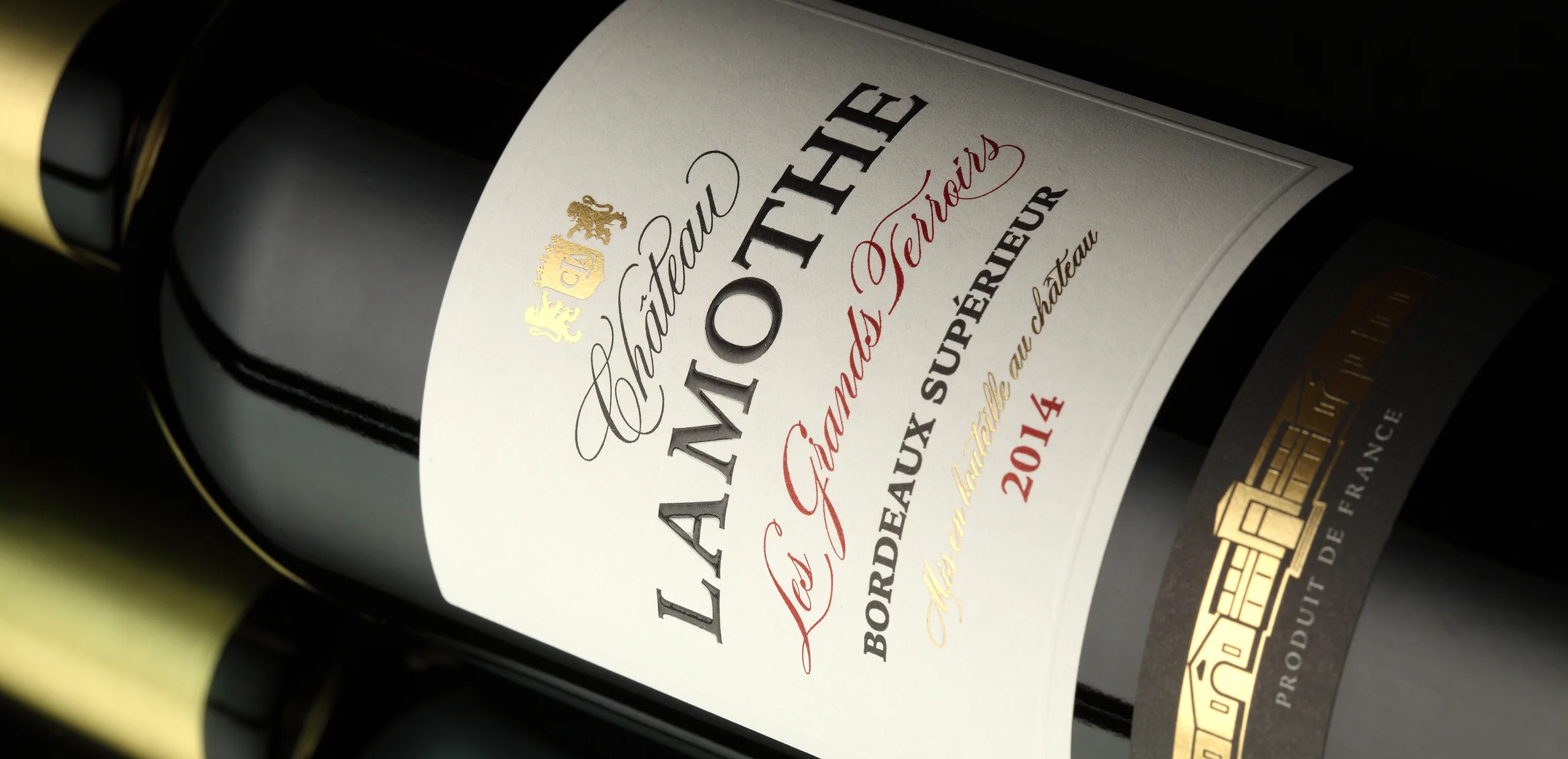 Château Lamothe
Second historic vineyard of the family, Château LAMOTHE wines are now produced in the unified cellars of the estate. However, they still possess a unique personality served by the same care and demand. Chateau LAMOTHE offers an assortment of wines that prioritize harmony and elegance to power, with a personal aromatic signature. 
A strong identity
Les Grands Terroirs
In the mosaic of soils encountered in the estate, we only isolated plots that impart a strong identity, a noteworthy backstory and a particular elegance. Clays and vertic clay marls, clay soft sandstone on limestone or clay, shallow soils (rendzina) and limestone outcroppings impart power, fleshiness, minerality, freshness and generosity to the wine. Coupled with an elevage on lees which offers a central role to barrels from our best French forests, this wine is the reflection of its origin, in a style that is as much complex as it is appealing.
Red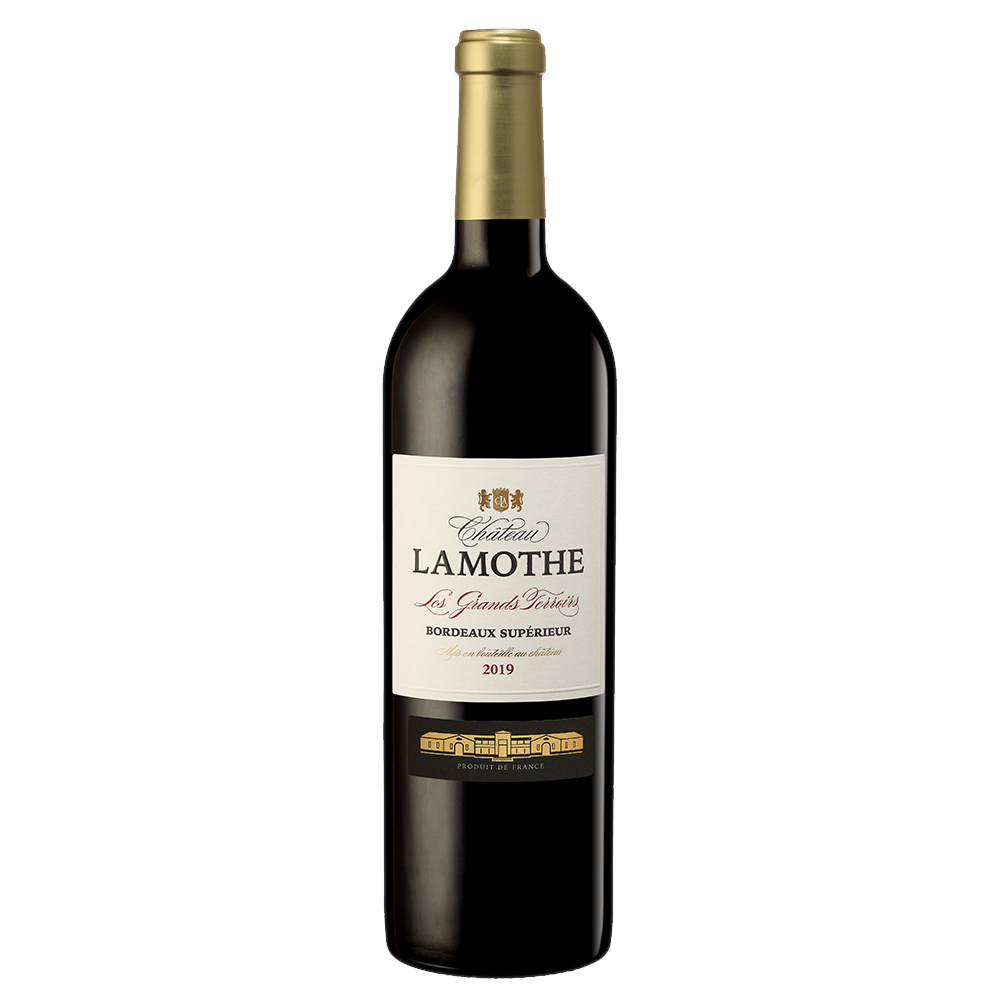 An invitation to pleasure
The Essential Trio
An invitation to pleasure, without too much reflection, but with the confidence of making a good decision. A list of rewards that makes our colleagues grow pale. A straight, fleshy and delicate style showing taste appeal and a brilliance that will capsize amateurs tired of the Bordeaux "petits chateaux". In short, these are the best friends of your daily life, those that stand by you without ever letting you down.
Red
White
Rose